Welcome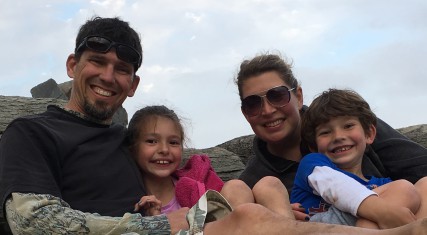 Three years ago Dan and Janell began a new journey together. This new beginning impacted their mission organization, their marriage, and ministry purpose.
Magezi Ministries was birthed through clear direction from the Lord and a number of close mentors who together and separately endorsed their family founding and directing this new non-profit organization. "Magezi" literally means "Big Lights" and has the spiritual definition meaning, "The light that shines because of Christ." Isaiah 60:1-3 are the founding verses for this organization and begin by saying, "Arise and Shine for your light has come,…" which is quickly becoming the driving passion for everything that is done.
Their marriage is not what it used to be. They have been walking a redemption story together as husband and wife that is having deep impact everywhere they go. As a couple they deeply desire to see others walking in true freedom and victory from sin, as well as understanding "Whose" they are in their core identity. This grew out of a deep healing that took place in their marriage due to Dan's confession and full dealing with a life-long battle with pornography and Janell's decision to commit not only to the covenant of marriage but also to Dan as a person. Together, their story of redemption is helping individuals find victory in their own lives, which in turn impacts the intimacy and health of marriages, which in turn impacts the entire family toward health, wholeness, and happiness.
Dan and Janell are called to impact and pursue the hearts and the lives of people. Whether this happens a few times a year in Zambia, in different provinces throughout South Africa, or anywhere else the Lord leads, we are prayerful that our lives will reveal the Father's passionate pursuit of their hearts and instill deep biblical Truth of how they are identified with Christ.
Thank you for your love and support of our family and we are grateful that we share in each other's redemption stories corporately.
Arise and Shine…
Dan & Janell Hartley
Miesha & Titus
Share